Here is a quick overview to get you started on the reporting section of Super Simple Survey!
Where to View Your Survey Data
You can access your survey data anytime by clicking on the "Reporting Button" next to the survey you want to view on the Dashboard.
Respondent Analytics
This area let's you see how many users took your survey, how long it took them, and the average time.
It comes with a pretty cool graph, and let's you specify the date range that you would like to view the data from.
Opened: This is how many users have opened your survey.

Started: This is how many users clicked past your welcome page and started taking the survey.

Completed: This is how many users started your survey and finished it.

Completion Percentage: This is how many users finished the survey compared to how many started it.

Average Time: This is the average amount of time users spent on your survey.

See image below in red
Response Types; Partial and Complete Responses
When reporting on a survey, we provide you with both Completed and Partial responses. Not too sure what that is? Here's a quick description:
Completed: 

The survey taker has taken the survey all the way to the end and reached the End page.

Partial: 

The user started the survey but closed it at some point and did not make it to the End page.

All:  This is all the responses, regardless of whether they completed the survey or not.

See the image below in blue
Daily Breakdown
This section provides an awesome graph of the daily breakdown of respondents and indicates whether the survey was Opened, Started, or Completed.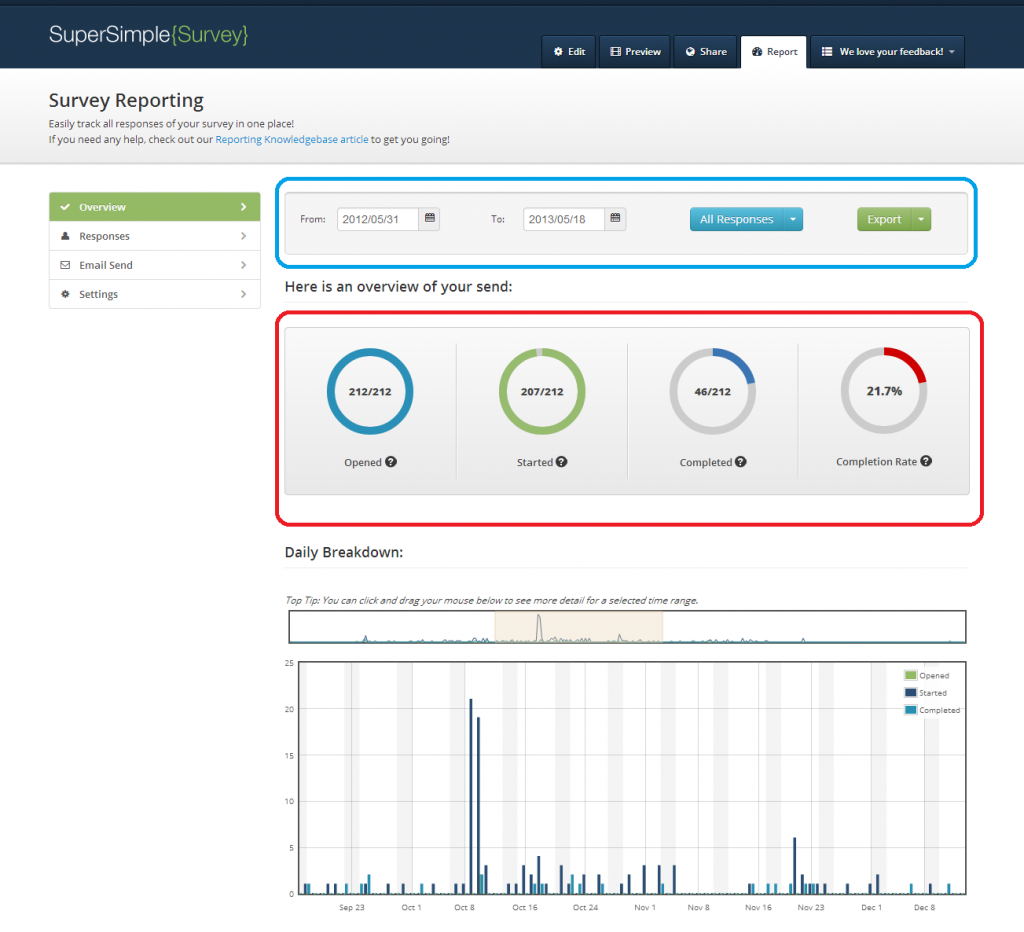 Survey Responses

Now, this is the exciting bit where you get to see all the answers your users have placed into the survey.
You can access the Responses page by clicking the responses menu item on the left hand panel (indicated in image below in red).
For each question, we show you either a graph, a chart, or a table that reflects the questions and their relevant responses.
We also show how many users completed the question, or skipped over it (highlighted in purple below).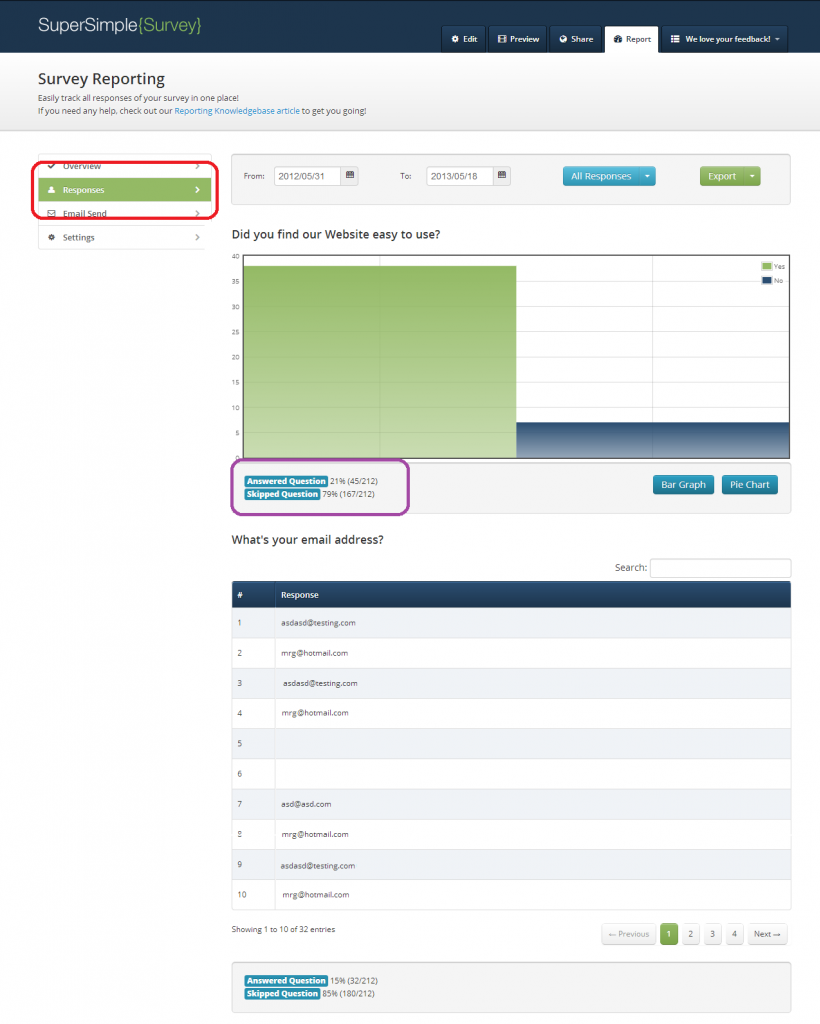 Downloading your data:
Need to download your data to Excel, Open office, or a CSV? No problem. Just click on Export above the reporting pane and it will save a copy to your machine.

Want to find details on reporting on your email send? Check out this Knowledgebase article: http://support.supersimplesurvey.com/knowledgebase/articles/197310-email-send-reporting